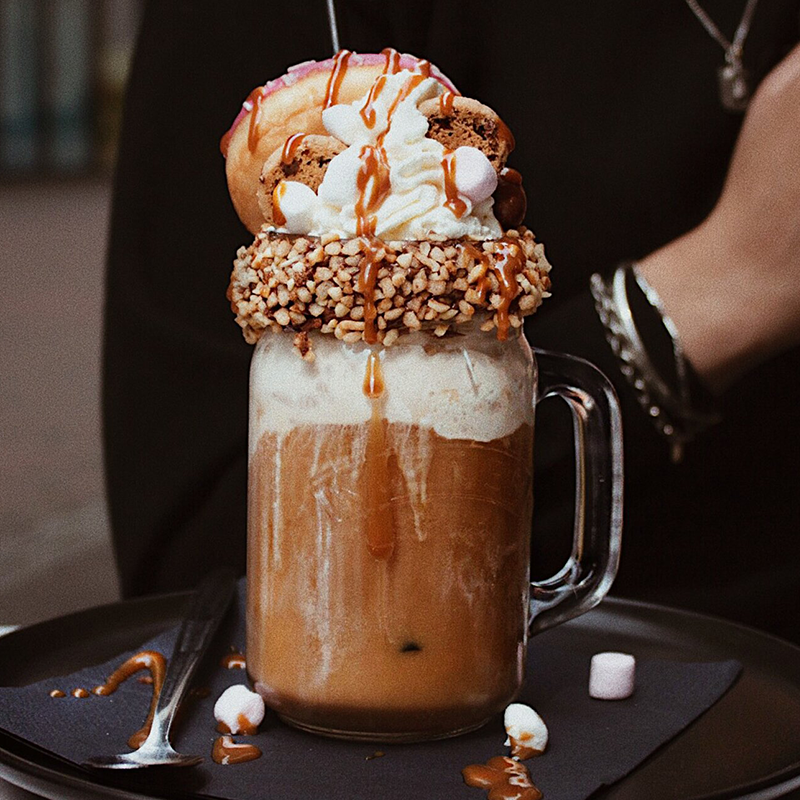 All those 'over the top' trends from America are slowly making their way to the Netherlands. Things like Museum dating being the new Tinder and the Instagram trend of showing off your belly, or emphasizing your eye bags. But today we're talking about food trends, American food trends. With Dunkin' Donuts opening their doors everywhere in the Netherlands, 2 already in Utrecht, we are already part of the big donut trends. But what's better than having a donut on top of your coffee or milkshake? Yeah, we're talking about that insane yet delicious trend! Book cafe Lewis Utrecht, located at Achter Clarenburg 39, is pouring your cup of coffee under a donut or two.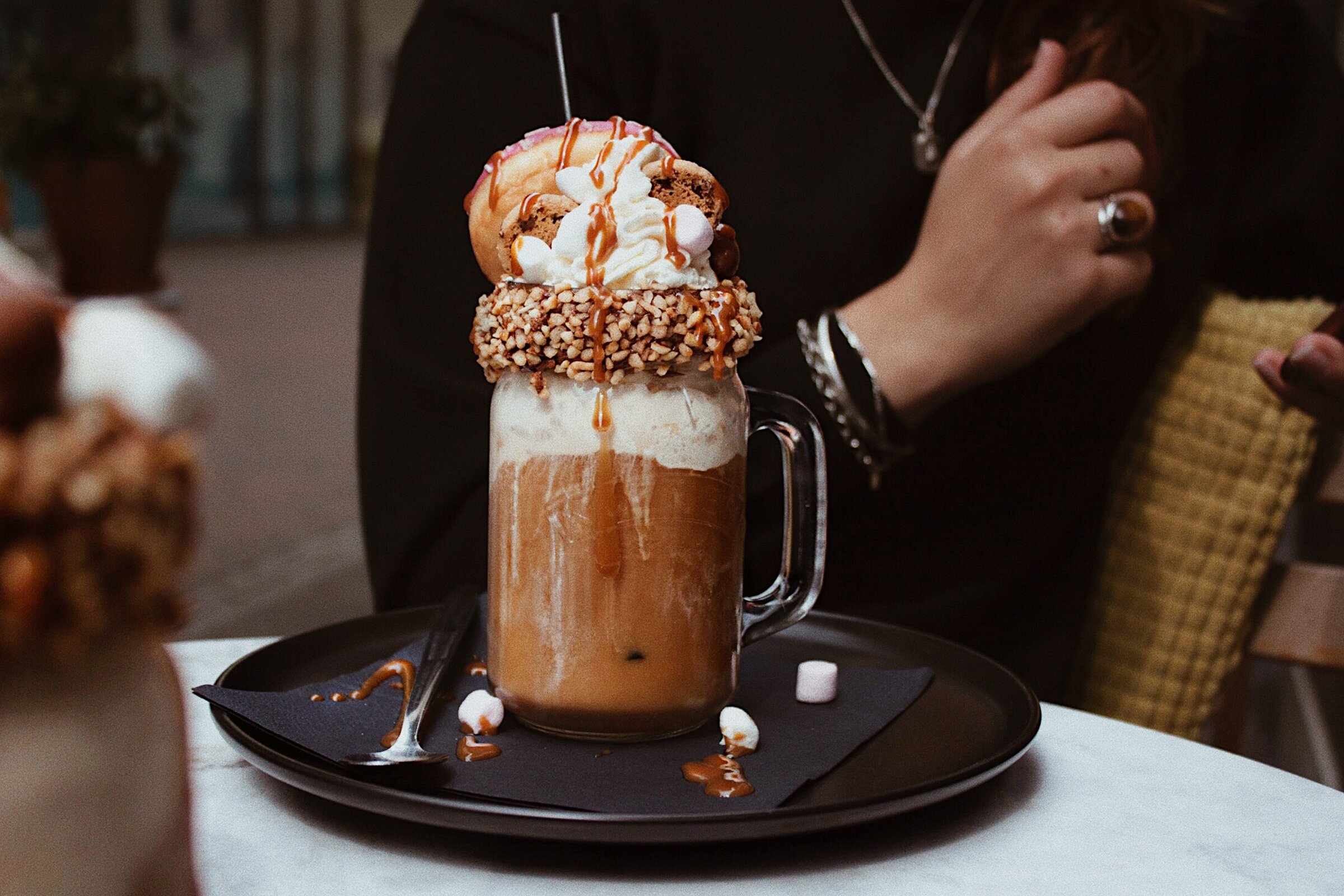 Lewis Utrecht | Book Cafe
It's has been few years back that 'Britain', that store with all those jackets, was located on the spot where Lewis is now pouring your cup of coffee. A cafe that features these cute marble tables as well as some extremely graphic printed wallpapers. The combination of the two gives you this 'homey' vibe which is the vibe I look for in a cafe. The staff doesn't wear any ridiculous outfit but just their normal clothes, which I just love.
This year Lewis Book Cafe won gold medal from the National Dutch Hospitality prizes in the category 'Coffeeshops'. So, after corona, if you're looking for a place to go for for a cute coffee date, to study, or to chat. Lewis Book Cafe should be you go-to place.
Next to it's delicious drinks Lewis Utrecht has an all day breakfast menu which varies from Salads to grilled sandwiches, bagels, and High-tea.